How leaders can drive a mentally healthy culture
The last few years have woken the working world up to mental health and wellbeing. Now, every HR and business leader worth their salt is onboard with the human and economic value of helping people to proactively measure, understand and improve their mental health.
But, it's become clear, giving employees access to apps alone is no longer enough. The onus shouldn't be solely on individual employees to look after their own mental health. We need large scale cultural change to turn the tide on poor mental health, burnout and lost productivity – starting from the top.
Get your copy of this handbook to discover the case for cultural change, and why we need to act now.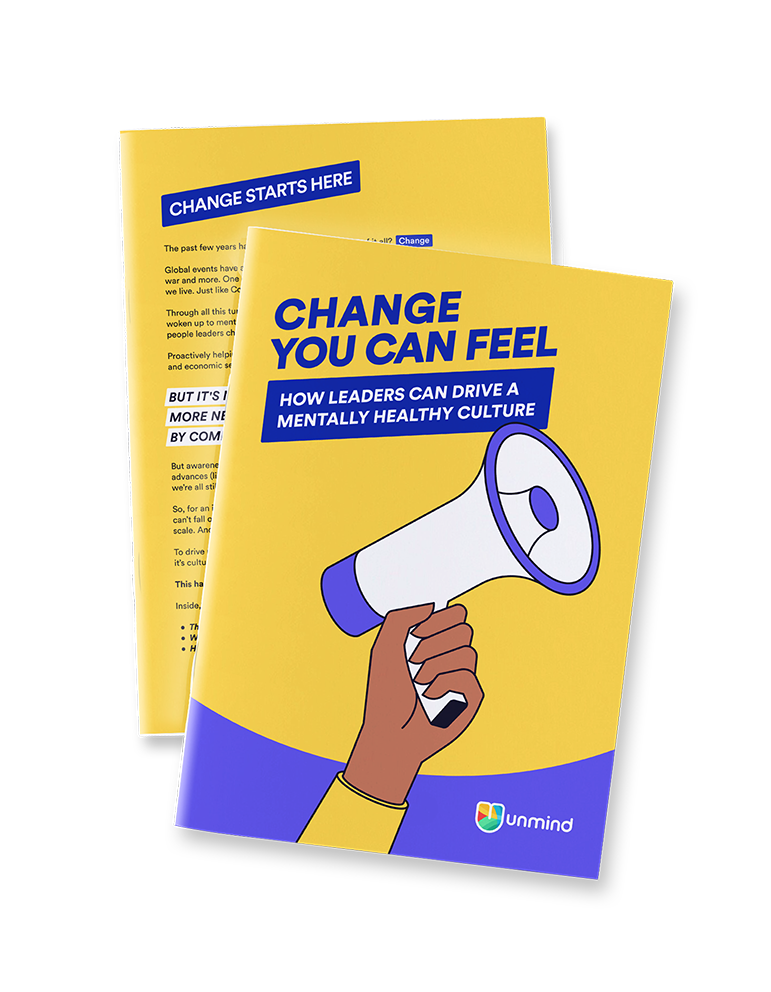 For your viewing pleasure
In case you missed them the first time, take a look at our on-demand webinars, panel discussions & talks!